PENELOPE CRUZ
Born: April 28th, 1974 Height: 5' 5½" Weight: 110lbs Eyes: Brown Orientation: Salma… Measurements: 34C-24-35 Years Catfighting: 18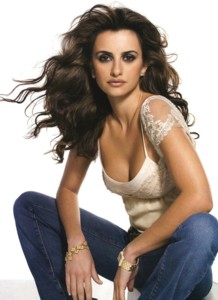 Previous League: G3L, CACF (Cancun's Catfighting Federation of Mexico), Barcelona Battlers, Maidens of Madrid
Previous Belts: G3L Champion 1x, G3L Intercontinental Champion 3x's, G3L Tag Champ (with Salma Hayek) 3x's, CACF Champ 2x's, CACF Tag Champ (with Salma Hayek) 2x's, Barcelona Battle Champ 3x's, Barcelona Battler, Jr. Battle Champ 2x's, Madrid Maiden Matron (Champion) 3x's
Finishing Moves: Matron of Honor! (Breast smother submission), Cruz Control! (Countering Finishing Move that uses opponents own momentum and strength against them! When they are charging in at her she uses their speed and strength against them to grab them and then roll onto her BACK! While planting her foot or FEET! Into either their midsection OR CROTCH! AND THEN LAUNCHING THEM AS FAR AS SHE CAN BY EXTENDING HER LEG/S USING THEIR OWN SPEED AND STRENGTH AGAINST THEM!)
Strengths: Veteran Catfighter with Worldly experience, ultra-aggressive, great power moves, great technical moves, great speed moves, great tag catfighter, attacks exposed and perceived weaknesses mercilessly and continuously, relentless, able to withstand opponents momentum, fast and able to fight lightning fast catfighters, great brawler, able to take an ass-whipping, great Bodyguard/Enforcer for Salma Hayek, able to win long matches, Queen of the Closed Fist (don't let'er punch you… it hurts!), abilities increase with momentum, able to break opponents momentum, good at countering charging moves, good fighter, sadistic, good at submission moves, good at body attacks and charging, some high-flyer, skilled in BDSM, great stablemate and teammate, mean-spirited and spiteful towards her enemies, kind-hearted and good natured to her friends and allies, good at cutting a promo, loves to humiliate her opponents, does not submit, good showmanship, will use Dirty Tactics when/if necessary and especially if it is to help her Mistress and lover Salma Hayek, abilities increase when working with Jennifer Love Hewitt and yes you read that right/Jennifer---Love---Hewitt, abilities increase when working with Salma, abilities increase dramatically when Salma is in trouble, oddly influenced by Geese
Weaknesses: Slavish devotion to Salma Hayek can sometimes cause her to lose focus and lose matches, slavish devotion to Salma can also cause her to be affected by whatever is going on or happening to Salma, although her punches hurt she's only a good fighter, does not like Lucy Liu from their past feud over Matt Damon, cannot stand the fact that Geese holds sway over Salma which has caused him to actually gain sway over her too, Penelope can be downright cold at times which can rub people the wrong way, can sometimes get carried away in her work of beating the crap out of an enemy which can get her blindsided by someone else, her overconfidence can sometimes leave her open to mistakes, repeated bitch-slaps weaken her immensely over the course of a match or if done intentionally, continuous hits to her tits can not only stun her, but also cause her to take abnormal damage and become open to Sudden KO's, slamming her into Salma stuns her and constantly finding ways to do so actually wears her out and leads to her losing whatever match she's in, womanhandling her wears her out mentally which then makes it impossible for her to win the match, vulnerable to Sudden KO's from high-flying attacks, especially ones that plant her on her tits or land on them, hair-pulls and hairmares cause abnormal affects-stuns-and damage, actually wrapping her hair around her throat and using it to choke her actually has a severe affect on her even to the point of Sudden KO-ing her, takes abnormal damage and prolonged stuns from chokeholds, neck, back of shoulders and head, takes abnormal damage from German-Tiger-and Dragon Suplexes, vulnerable to smothers in long matches and close matches, will KO before she submits.

Penelope Cruz loves Salma Hayek, THERE! I said it, you know it! WE ALL KNEW IT! Disclaimer, DONE! Now for the good stuff! Penelope has done damn well for herself as an actress from Madrid, Spain. She speaks multiple languages and is known throughout Europe, the Americas and Asia! Not bad, not bad at all! But what Penny really likes? Is CATFIGHTING! A high school dropout, Penny has been a skilled dancer since Day One and as soon as she began getting good exposure in Spain and France, the offers started coming in. Penny appears to be a one-dimensional BULLYING, BITCH! Annnnnd that's pretty accurate, however? She is a student of the catfighting game and trains intensively to not only pull off the moves that she unloads on the ladies that she fights, but she enjoys fighting with bitches that have the reputation to go along with their claws! This is how she met Salma Hayek during their time in the CACF, in Mexico. Penelope had already developed quite a following in the European Celebrity Catfight Circuits! And as she'd already had a film which won an American Oscar for Foreign Film, it was only natural that she start expanding into the American market, but FIRST!? She wanted to add some more exposure and experience to her resume by fighting and filming in Mexico especially with its strong tradition of Luchador!

This is where Penny really learned how to fight the faster, high-flying catfighters and it is also where she developed her countering technique, including her Cruz Control finisher. It is also where she saw Salma Hayek too. To say that it was love at first sight would be an understatement. Penny had heard of Sal all throughout her training in Mexico and she knew that Sal was a rising force in Hollywood, having given up the cushy life of comfort that she could have easily breast-stroked through, if she wanted to. Salma was the dominant force in Central American catfighting and of course in her birthland of Mexico! The constant admiration about Salma actually sickened Penny to the point of almost abandoning her training to take on Salma prematurely! Fortunately, cooler heads prevailed and her trainers and coaches kept her on the right track. Penny however began checking out Salma's matches on the sly, while staying lo-key and continuing her lessons in Luchador. Finally in 99 she was ready to make her grand entrance on the Cancun Catfighting Federation and she quickly began beating the crap out of the celebrity bitches that she fought against. In all of her promo's all she ever stated was the fact that she wanted to fight the champion, Salma, and show her that she had the stuff to take her. A one-word, one-line Promo war began between these two. Salma, the CACF Champion, versus the upstart Spaniard, Penelope. How well they destroyed their opponents became the goal for each girl until they ended up at Mexico City's inter-federation main event, Southern Cross!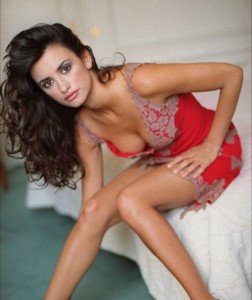 Southern Cross is a year end event where the various celebrity catfighting companies of Central America, converge on Mexico City to determine the Central American Champions for the next year, as well as all of that years belt holders, defending their titles. Salma and Penelope ended up in the raffle for the CACF tag team and their names along with a few others got chosen, but CACF management decided to pair the two together in an attempt to win the tag belts! It is here that really caused the sparks to fly between the two as neither lady backed down and wholeheartedly agreed to represent the CACF against the rest of Central America. They would later learn that the real reason why these two powerhouses were drawn into this by management was because South America was now going to be added to the mix! So now the field was LARGER, much more competitive and far more personal for bragging rights over two continents! Throughout the tournament Penny was more and more smitten by the older and more experienced Sal. In the end they reached the semi-finals and lost, but in the midst of the journey they became intimately aware of each other and started getting more and more personal.

Once Southern Cross was over, they actually intensified their rivalry in the CACF culminating in their first match where Penny defeated and dethroned Sal! Becoming the CACF Champion! In their return match a month later, Sal would retake her belt and pin Penny! Penny would then lose a rematch a month later and fall from #1 Contender status! Two months later she would take on Salma again and regain the belt after a grueling match with her! Salma would return and definitively defeat Penelope to retake the title and when Penelope would try to regain her title! It was at this point that Penelope effectively gave in to Salma and submitted to her. They formed a highly successful tag team and became multi-time champs before Salma departed for the Goldengate Girl's Club, the G3L, in San Francisco. Penny would follow shortly and ultimately have her first run in with Lucy Liu, which would end in her losing a series of catfights with the bitchy man-stealer, over Matt Damon! Damon would then DUMP LIU, and move on, leaving both bitches high-and-dry! Penelope attempted to catch up to Salma, but then got an offer to work with Tom Cruise which led her away from the ring and into Vanilla Sky. This would spark a relationship between Penny and Cruz that would simmer down her catfighting career and her interactions with Salma. For a time, Penny was inactive as a celebrity catfighter only appearing now and again in the G3L to team up with Salma.

Cruz, leery of the strange vibes he got from Salma whenever he said or did something wrong, rightfully guessed that his girl and her tag-partner were more than just friends at some point. To not cause trouble for Penny, Sal left the G3L and eventually landed in Stone Rage's, Battle Zone League. Leaving Penny to focus on her relationship with Tommy-boy. Cruz and Cruise would ultimately end in Splitsville, with Hollywood tabloids claiming that part of the problem was that Penelope was lovesick for someone else, probably Salma. Cruise himself was not exactly the model of manhood either, but the two parted ways amicably. Ironically, most do not even mention the fact that Penelope and Tom were a serious item at one point. Either way, Penny returned to the squared circle of the G3L and became champion. She would depart from there after hearing the horror stories of how Sal's career had turned wrong in the BZL. By the time she arrived, Sal had disappeared, and so Penny never signed her contract to join the BZL. Choosing instead to go off in search of Salma. She would find Salma in 05, demoralized and licking her wounds from numerous strings of defeats in the BZL. It would be Penny that would be crucial to putting Sal back on the Path to Victory….






W3W Matches


BACK TO THE ROSTER