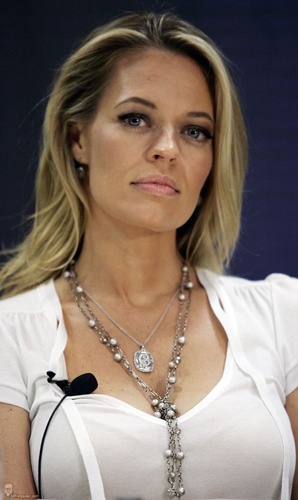 JERI RYAN
Born: February 22nd, 1968 Height: 5' 8"
Jeri Ryan was born Jeri Lynn Zimmerman on February 22, 1968 in Munich, Germany to her proud parents Jeri and Sharon Zimmerman. She has one brother. She grew up a self-admitted army brat being raised on military bases in Kansas, Maryland, Georgia, Texas, and Hawaii before settling in Paduch, Kentucky at the age of 11. Her father, a master sergeant, retired at that time, whereupon her homemaker/mother embarked on a career as a social worker. She feels that her vagabond years of moving around the world helped prepare her for a performing career. "You'll find that lots of actors are Army brats," says Ryan. "That's because you need to learn to be the new kid in school and play a different role to fit in. When you're a child and going through the moving, it's tough, but as an adult now, I realize it taught me to be adaptable."
Jeri attended Northwestern University as a National Merit Scholar and earned a BS in theater. While there, she won the sixth annual Miss Northwestern Alpha Delta Phi Pageant in 1989. She won the talent portion of the competition by singing "On My Own" from "Les Miserables" and tied for the swimsuit competition. Later the same year, she won the Miss Illinois Pageant and went on to place fourth in the 1990 Miss America Pageant.
Her professional career started with her being an extra on the movie Planes, Trains and Automobiles; however, this scene did not make the final cut. She briefly did some modeling for about a year, from her senior year in college until she started getting auditions regularly. She started acting professionally after she graduated from college. She did some commercials her senior year and then got her first guest-starring role in a series on "Who's the Boss?" Ryan's television experience also includes roles in a variety of made for TV movies including "Coed Call Girl", "Nightmare in Columbia County" and NBC's "In the Line of Duty: Ambush in Waco". Her feature film credits include the independent films "The Last Man" (which she considers her best role to date) and "Men Cry Bullets." She guest-starred on several television series including Matlock, Who's the Boss?, Murder, She Wrote, Reasonable Doubts, Time Trax, and Diagnosis Murder. Additionally, Ryan appeared in two episodes of Melrose Place, as a lesbian soap opera actress who endured a staged marriage to a gay bridegroom. Additionally, she was a former series regular on NBC's Dark Skies as a mysterious government agent with foreign ties who helps in the secret war against hostile extraterrestrials just prior to starting work on Voyager. She has signed a three year contract with Paramount.
Jeri has one son, Alex, from a previous marriage, who she claims serves as inspiration for her Seven of Nine character.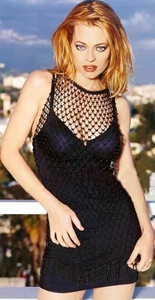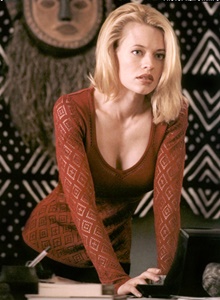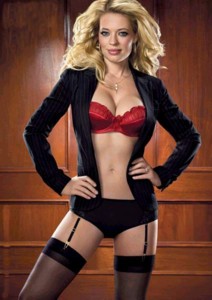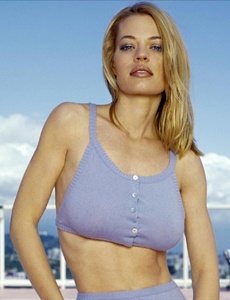 Stone Rage Battle Zone Matches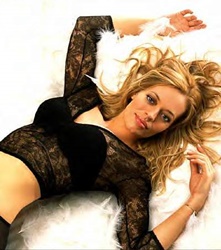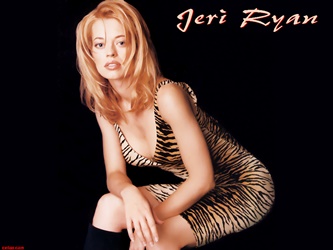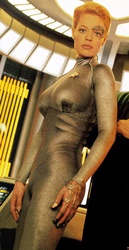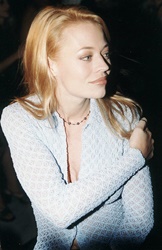 BACK TO THE CELEBRITIES