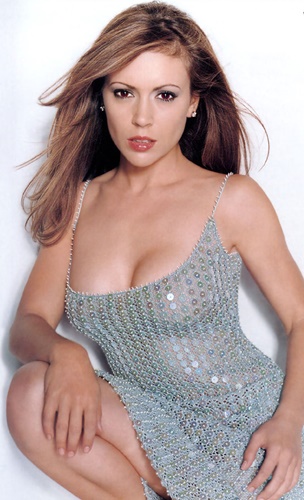 ALYSSA MILANO
Born: December 19th, 1972 Height: 5' 2"
Alyssa Jayne Milano is an American actress, producer and former singer. She is known for her roles in the ABC sitcom
Who's the Boss?
(1984–92), the Fox soap opera
Melrose Place
(1997–98), The WB series
Charmed
(1998–2006) and the ABC drama
Mistresses
(2013–14).
Alyssa Milano has created an image not unlike the role she played of the Long Island lolita, Amy Fisher. This is quite a departure from the innocent young role she played when starring opposite Tony Danza, as Samantha Micelli, in
Who's The Boss
from 1984 to 1992. Since then there have been many sites on the internet showing Alyssa's nude body, all of which angered her mother, Lin Milano. Milano's mother formed safesearching.com to crack down on sites that used her daughters' nude images, and in fact she won $230,000 from a Minnesota webmaster that allegedly used her nude photos on his site. Despite all the crackdowns on her nudity, Milano says to
YHM Magazine
"I'm not ashamed of the nude work I've done".
While
Who's the Boss
was a big success for Milano, she as other child stars fell in the role of being typecast. She even turned for a time to a singing career, releasing 5 albums that
Playboy
calls "teeny-pop mush" and says her musical credibility is "zilch. It's all very, very bad". Not withstanding, all 5 Milano albums went platinum in Japan, where she is recognized first as a singer, then an actress! In 1995, Alyssa landed a role of a sex crazed maniac in
The Outer Limits
, which included a made for cable version in which Milano appeared naked. The show was the highest rated film in its history. She's also played in such notable films as
Poison Ivy II
Fear
,
Embrace of the Vampire
,
Deadly Sins
and
Poison Ivy II: Lily
.
Her television career includes notable series after
Who's the Boss
, with roles in
Melrose Place
from 1997 to 1998. Melrose producer Aaron Spelling decided to move her to his new show on WB called
Charmed
, in which she stared opposite reformed bad girl Shannen Doherty and newcomer Holly Marie Combs. Tabloid reports initially had Doherty incensed that the sexy Milano was again honing in on her territory, as the two have competed for roles for a greater part of the 90's, but follow up reports claim the two have settled their competitive differences and are best of friends, in fact Combs and Doherty were maids of honor in her marriage to Cinjun Tate.
In 1993, Milano became engaged to actor Scott Wolf, but they broke off their engagement the following year. On January 1, 1999, Milano married singer Cinjun Tate; they divorced in early 2000. Milano became engaged to Creative Artists Agency agent David Bugliari in December 2008, and they married on August 15, 2009.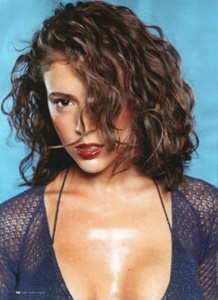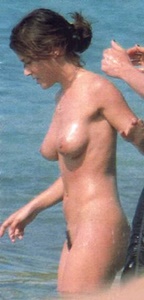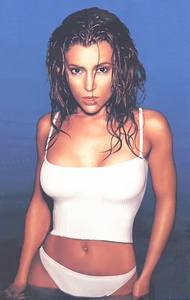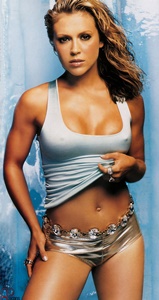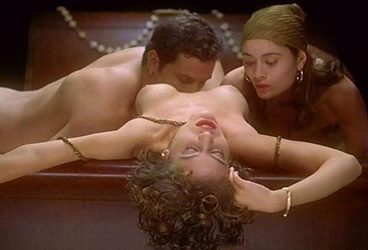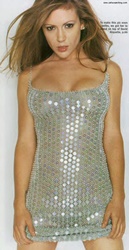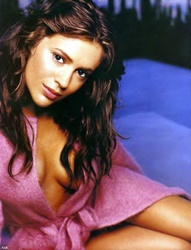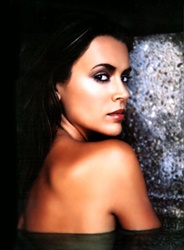 BACK TO THE CELEBRITIES