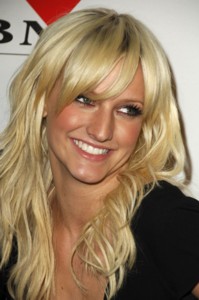 ASHLEE SIMPSON
Born: October 3, 1984 Height: 5' 6½"
Ashlee Nicole Simpson is an American pop rock singer, songwriter, and actress, and younger sister of pop singer
Jessica Simpson
. Simpson rose to prominence in mid-2004 through the success of her number-one debut album Autobiography and the accompanying reality series The Ashlee Simpson Show. Simpson received widespread criticism when she used a pre-recorded vocal track on Saturday Night Live in October 2004. Following a North American concert tour and a film appearance, Simpson released a second number-one album, I Am Me, in late 2005.
By the time Ashlee was four, she discovered her love for ballet. Though her parents were impressed with her talents, they were busy concentrating on getting her sister a famous name. When Ashlee was 11 years-old, she became the youngest person ever to attend the School of American Ballet. It was at this time that Ashlee suffered a minor eating disorder but quickly recovered and continued to dance. After her sister got a recording contract, Ashlee became one of her back-up dancers.
But this was only the beginning for Ashlee. She started receiving small roles on TV shows, such as "Malcolm in the Middle." After a few minor acting roles, Ashlee received her first major role as Cecilia Smith on the hit WB series, "7th Heaven" in 2002. Ashlee stayed on the series until 2004 when she received a recording contract and an MTV reality show to top it off. The first season of the show followed Ashlee as she recorded her first CD, "Autobiography." The disc hit shelves on July 20, 2004 and went triple platinum. She now has very popular albums.
To accompany the beginning of her own music career, she got her own MTV reality show entitled The Ashlee Simpson Show, which aired in a subsequent time slot to Newlyweds. It ran in the U.S. for eight weekly episodes over the summer of 2004, and a second season of ten episodes aired from January to March 2005. The show dealt with the process of writing, recording, and performing Simpson's music as well as aspects of her personal life.
Simpson was ranked as one of the "Hottest Women in Pop/R&B" by Blender magazine in January 2007. Simpson was voted number 16 in Maxim's 2007 Hot 100 list.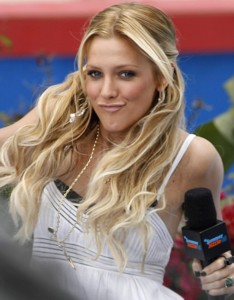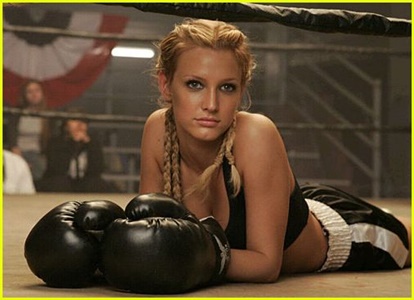 Battle Zone Stories with Ashlee Simpson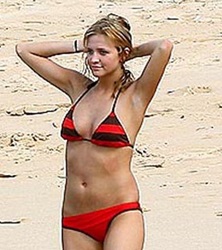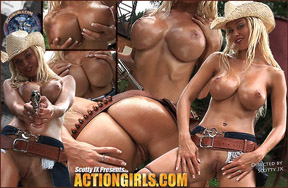 BACK TO THE BATTLE ZONE