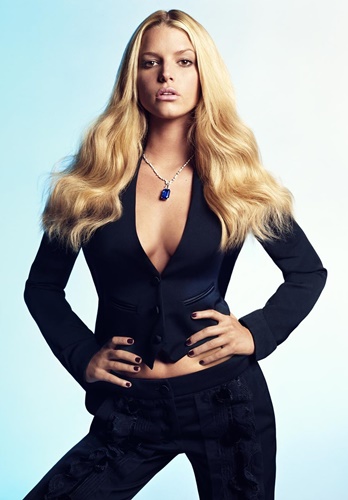 JESSICA SIMPSON
Born: July 10th, 1980 Height: 5' 3"
A native of Dallas, Jessica Ann Simpson first developed her vocal skills in the local Baptist church where her father, a psychologist, also worked as a youth minister. When Jessica was 12 she auditioned for the Mickey Mouse Club, where Jessica's talents took her all the way to the finals, where she admittedly freaked out during her last audition. "I froze, she laughs, " but the experience made me even stronger and more convinced that I was on the right path".
The following year while attending religious camp, Jessica delivered an acappella version of "Amazing Grace" for one of the camp's guest speakers, of whom was launching a new gospel music label. Jessica signed up. Three years later after the small label folded, Jessica took the material she had worked on and began to hit the Christian Youth Conference circuit. News of the teenage Texan with the grown-up voice soon began to filter out of the religious world and into the pop music realm and it was only a matter of time before the major labels expressed interest. "I was determined that I be able to stay who I am if I signed to a non-Christian music label," Jessica says firmly, "and when I met with Tommy Mottola (Chairman and CEO, Sony Music Entertainment) he was genuinely impressed with my beliefs and was completely supportive.
"I knew that in pop music I had more of a chance to reach more people," Jessica offers, "I knew that somehow, it was all in God's plan for me to make the music I make and to touch the people." Jessica travels on to become a premier singer, actress, and television personality who rose to fame in the late 1990s. She has achieved seven Billboard Top 40 hits, and has three gold and two multi-platinum RIAA-certified albums. Simpson starred with her then-husband Nick Lachey in the MTV reality show
Newlyweds: Nick and Jessica
. She ventured into the country music market in 2008 and released
Do You Know
. Jessica has blossomed into a mighty fine woman!
She married her longtime boyfriend and frontman of boyband 98 Degrees, Nick Lachey in 2002. They have since divorced. She also had very public relationships with singer John Mayer, and Dallas Cowboy Tony Romo.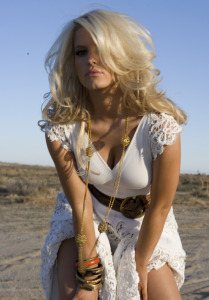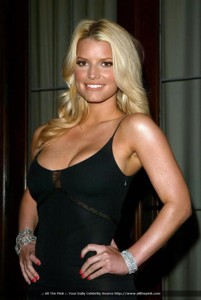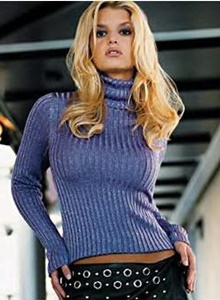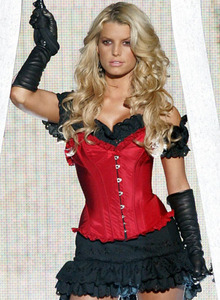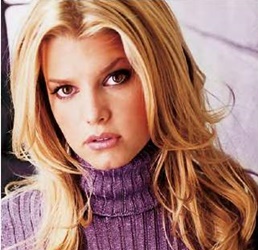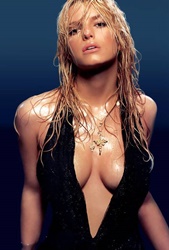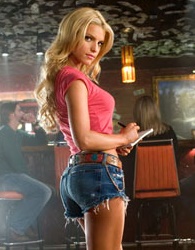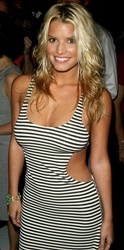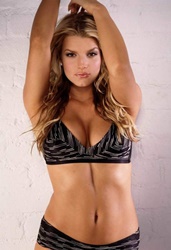 BACK TO THE CELEBRITIES