FABULOUS FOUR (FAB 4)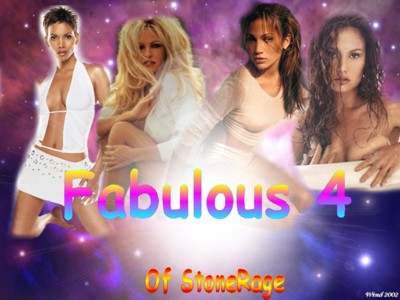 Current Status - Alive & Well



Team History

Stone Rage's handpicked favorites unite to elimenate the ABA and restore justice back to the league. They were chosen to embody the best the league has to offer. They are four of the biggest stars. Four of the toughest and most sucessful fighters in the league. Though they have been met with mixed sucess against the ABA, with the renegade outlaws using bushwacking tricks, but they battle valiantly on. Any and all outlaw threats to the league must go through the Fab 4. They are the guardians of the league.

As threats mounted they found the need to multiply. Each of the original Fab Four beacame a team of Four bonded with their friends as allies. Many prople want see their downfall besides the ABA. The Resistance and Quatro Calderon the studio advisor, seek their elimenation from the league.




BACK TO THE CELEBRITIES