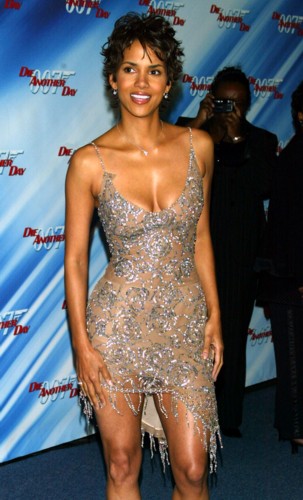 HALLE BERRY
Born: August 14, 1966 Height: 5' 7" Weight: 112
Halle Berry was born on August 14th, 1966 in Cleveland, Ohio. She received her unique name after the department store Halle (HAL-ee) Brothers.
From the time she was a child, she was known for her impecible beauty, but behind the beauty is a very talented actress and model. In high school, she was voted queen of the prom, but was then accused of "stuffing the ballot box".
While it still wasn't true, to make things easier, she shared the title with someone else. As a teenager, Halle went on to compete in beauty contests and she undeniably won many of them. She finishing as the 1st runner-up in the Miss USA Pageant (1986), and coming in 6th place in the Miss World Pageant in 1986. Halle made her first acting career jump, when she was cast on a television sitcom show. Then in 1991, she appeared in the popular nighttime soap opera, Knots Landing.
After the television scene, Halle went on to star in a variety of movies and then returned to television in between.
From beauty contests to blockbuster movies to entertaining our U.S. Army troops in foreign countries to a multi-million dollar cmodeling contract with Revlon, she is a sensation behind the characters she plays and the absolute grace that she portrays. Berry received an Emmy, Golden Globe, SAG, and an NAACP Image Award for
Introducing Dorothy Dandridge
and won an Academy Award for Best Actress and was nominated for a BAFTA Award in 2001 for her performance in Monster's Ball, becoming the first and, as of 2011, only woman of African American descent to have won the award for Best Actress. She is one of the most highly paid actresses in Hollywood.
Many fans will agree, that the beauty on the outside, is mirrored from the inside-out.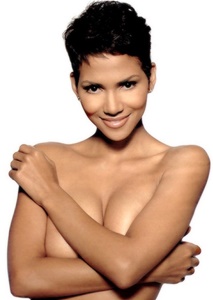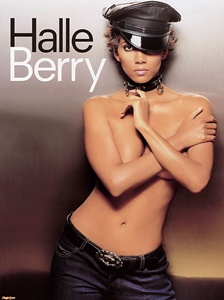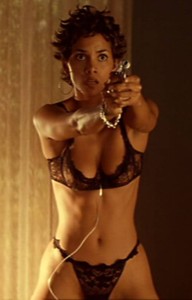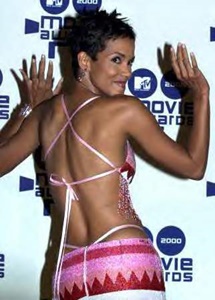 More Stories with Halle Berry