TIA CARRERE
Born: January 2, 1967 Height: 5' 8"
Tia Carrere was born on January 2nd 1967 as Althey Rae Duhinio Janairove in Hawaii, Honolulu. Tia has a sister, Alasundra, who is a year younger. Raised in the island of Oahu, Tia attended Sacred Hearts Academy, a private school for girls. At the age of 11 Tia was taking vocal lessons to fulfil her dream of becoming a famous singer. At the age of seventeen she was discovered in a grocery store by a film producer who thought she would be perfect for the part of Lani in b-movie
Aloha Summer
(1988).
Tia has played many successful roles since then, such as Mike Myers love interest Cassandra in
Wayne's World
(1992) to a villain (Juno Skinner) opposite Arnold Schwarzenegger in
True Lies
(1994). Also, she appeared in
Wayne's World 2
,
Rising Sun
, as robber Gina Walker in
The Immortals
(1995), and as secretary Victoria Chappell in
High School High
(1996).
Her most recent project inlcude playing Sydney Fox in "Relic Hunter" (1999), an Indiana Jones-ish action series and Tia lent her voice to the Disney film Lilo & Stitch (2002) as Nani the motherly older sister to Lilo. Carrere posed nude for the January 2003 issue of Playboy magazine. She also participated in "Dancing With the Stars".
Tia married Elie Samaha, in November 22, 1992. They opened their own production company named Phoenician Films. Carrere divorced her husband Elie Samaha in February of 2000. She married again to photojournalist Simon Wakelin on December 31, 2002. They have a daughter, Bianca. Presently, she lives in Toronto, Canada.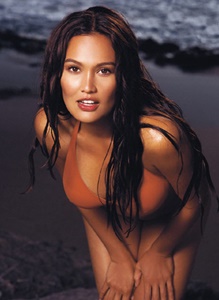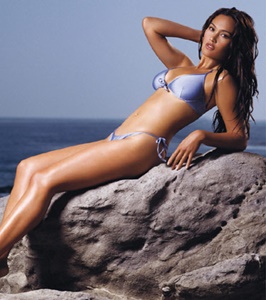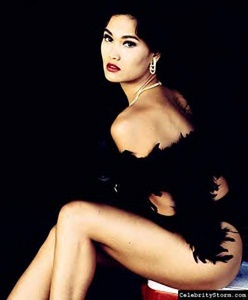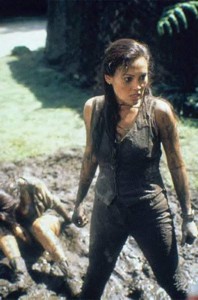 Stone Rage Battle Zone Matches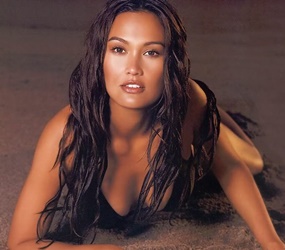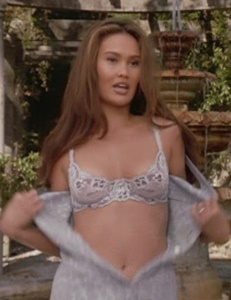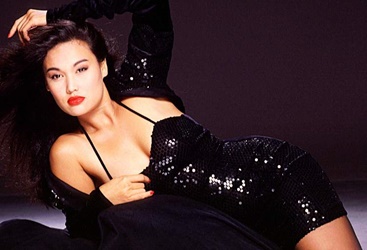 HALL OF FAME - Tia Carrere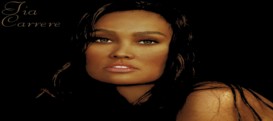 BACK TO THE CELEBRITIES