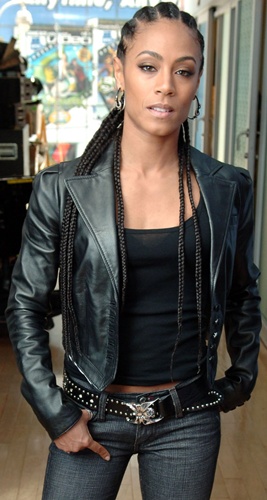 JADA PINKETT SMITH
Born: September 18, 1971 Height: 5'
Jada Koren Pinkett Smith was born in Baltimore, Maryland, and named after her mother's favorite soap opera actress, Jada Rowland. Pinkett Smith is of West Indian, Creole, African-American and Portuguese Jewish ancestry. Her parents became pregnant in high school. The couple married but divorced after several months. Her mother, the head nurse of an inner-city clinic, raised Pinkett with the help of her mother. Pinkett Smith majored in dance and theatre at the Baltimore School for the Arts, graduating in 1989. She continued her education at the North Carolina School of the Arts, but dropped out after a year to move to Los Angeles, California to pursue an acting career.
Jada moved to Los Angeles and stayed with LaVern Whitt, former Stuntwoman, now Producer and long time family/friend, who got her started in the industry. LaVern helped her find an acting agent and got her started in the industry by introducing Jada to many of her celebrity friends including Keenan Ivory Wayans. She received guest roles in television shows such as
True Colors
(1990),
Doogie Howser, M.D.
(1991), and
21 Jump Street
(1991). After auditioning for comedian Bill Cosby's sitcom
A Different World
in 1991, she earned the role of college freshman Lena James, a character based on Pinkett Smith's own style and personality. In 1994, Pinkett Smith finally acted with Wayans in the action and comedy film
A Low Down Dirty Shame
.
Following a role in
Tales from the Crypt: Demon Knight
(1995), Pinkett Smith co-starred with actor and comedian Eddie Murphy in the 1996 remake of
The Nutty Professor
. It became her biggest box office success.
Set It Off
(1996), a crime drama about four women who rob banks to escape from poverty, helped to establish Pinkett Smith as an actor of note. In 1997 Pinkett Smith featured in
Scream 2
In 2000, Pinkett Smith was cast in Spike Lee's film
Bamboozled
(2000).
Perhaps her best-known role of late is the part of human rebel Niobe in the films
The Matrix Reloaded
(2003) and
The Matrix Revolutions
(2003), The Matrix sequels. In 2008, Pinkett Smith portrayed, a lesbian author, in
The Women
. Pinkett Smith's directorial debut was
The Human Contract
; she also wrote and acted in the movie. She has been working on the TNT medical drama
Hawthorne
, in which she is executive producer and a star.
Pinkett was a close friend to the late West Coast rapper Tupac Shakur, until his death. Pinkett Smith met Will Smith in 1990 on the set of Smith's television show
The Fresh Prince of Bel-Air
. Pinkett and Smith became friends, however, and began dating in 1995. On December 31, 1997, about 100 guests attended their wedding near her hometown of Baltimore, Maryland. Pinkett Smith launched her music career in 2005, when she helped create the metal rock band Wicked Wisdom, for which she is a singer and songwriter.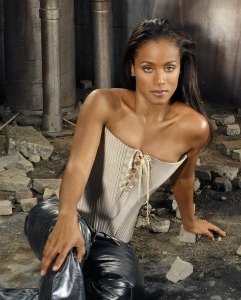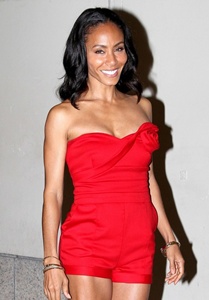 Stone Rage Battle Zone Matches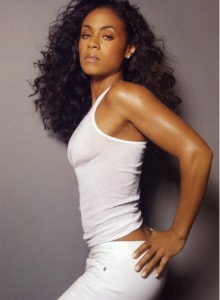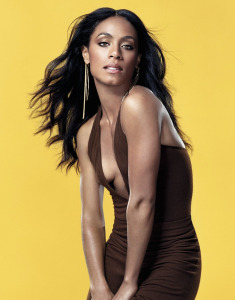 BACK TO THE CELEBRITIES