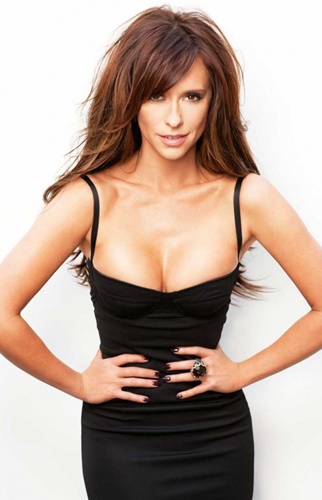 JENNIFER LOVE HEWITT
Born: February 21, 1979 Height: 5' 2½" Measurements: 34/25/34
Jennifer Love Hewitt is an American actress, producer, director, author and singer/songwriter. Hewitt was born in Waco, Texas to Herbert Daniel Hewitt and Patricia Mae Shipp. Her first name was given to her by her brother, after a girl of whom he was fond as a youngster, while her middle name, "Love", was given to her by her mother after her best friend in college. As a young girl, Hewitt was attracted to music which led to her first encounters with the entertainment industry.
Hewitt appeared in more than twenty television commercials. Her first break came as a child actor on the Disney Channel variety show
Kids Incorporated
. Finally, Hewitt became a young star after landing the role of Sarah Reeves on the popular Fox Television show
Party of Five
(1995–1999), joining the cast during its second season. She continued the same role in the short-lived Party of Five spinoff,
Time of Your Life
(1999).
Hewitt became a film star after a lead role in the horror film
I Know What You Did Last Summer
(1997). She also played in the sequel
I Still Know What You Did Last Summer
(1998). Other notable film roles included the high-school comedy
Can't Hardly Wait
(1998). She starred with Sigourney Weaver in the romantic comedy
Heartbreakers
(2001). In 2002, she was paired with Jackie Chan in the action comedy
The Tuxedo
From 2005 to 2010, Hewitt starred on the supernatural drama
Ghost Whisperer
, for which she won two Saturn Awards for Best Actress on Television in 2007 and 2008. She later appeared on the television drama
The Client List
from 2012 to 2013, and was previously nominated for a Golden Globe Award for the pilot movie. From 2014 to 2015, she starred as Special Agent Kate Callahan on the CBS crime drama Criminal Minds. In addition to acting, she has served as a producer on some of her film and television projects.
As a singer, her single "How Do I Deal" reached twenty-six on the American charts. Hewitt wrote a book released in March 2010, called
The Day I Shot Cupid
, in which she writes of her experiences with love and dating. Hewitt was identified as the "#1 reader choice" on the November 1999 and May 2009 covers of
Maxim
magazine.
TV Guide
named her the sexiest woman on television in 2008.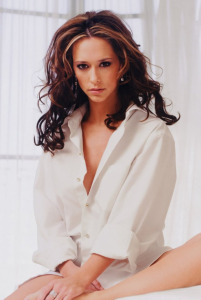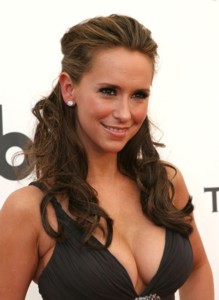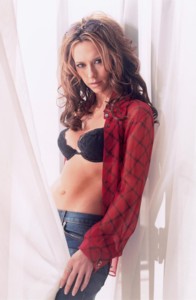 Stone Rage Battle Zone Matches


Other Stories with Jennifer Love Hewitt