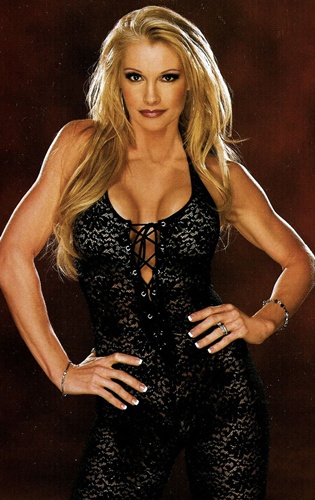 RENA MERO
Born: August 8th 1967 Height: 5'6" Weight: 118
by Rena Mero
I was born in Jacksonville, Florida, the second oldest of four kids. My family was very poor, my Mom worked her fingers to the bone to make sure we always had what we needed to get by.
I was a natural athlete from the moment I started running and swimming on the beaches of Florida as a little girl. As I grew up, I began to get involved in softball, horseback riding, cheerleading and weightlifting (no, I did not wrestle back then)! All this exercise kept me in peak condition, and thus led naturally to my participation into modeling. I had always dreamed of becoming an actress. During the 6 years that I modeled, I worked for clients such as Guess Jeans, Bongo, Pepsi, L'Oreal , etc...
1999 was a good year for me, In April, I was on the cover of Playboy. A Playboy Pictorial was something I'd never pictured myself doing, but I've worked very hard on my body - keeping myself in top form is a full time job, 24 hours a day, 7 days a week, 365 days a year (okay, 350). I'm very strong and confident in who I am and found it to be a very liberating experience. This issue was the fastest selling magazine ever! Playboy asked me back for an encore performance, making me the first woman in history to appear on the cover of Playboy twice in one year. Playboy also honored me by naming me the Sex Star of the Century. I also had the pleasure of being on the cover of TV Guide twice that year.
I enjoyed the three years I spent in wrestling and becoming the WWF Women's Champion of the World. Now it's time to pursue my true ambition, acting. I love being in front of the camera. Doing a guest appearance on the Show Pacific Blue only whetted my appetite for more. Which led to other guest starring roles on several series such as First Wave, Relic Hunter and hosting shows on MTV and VH-1 also appearing on numerous talk shows such as the Tonight Show, Donnie & Marie, Late Show, Larry King Live, Regis & Kathy Lee, Roseanne, Politically Incorrect, Howard Stern, etc., etc.
Acting will leave me more time to spend with my family, at our home in Florida. Believe it or not, I'm completely domesticated. I cook (low-fat, high-protein, 95% of the time), ride horses with my daughter, and love to read especially autobiographies, mysteries and a good romance.
The best is yet to come for me, and I can't wait!
by RenaMero.com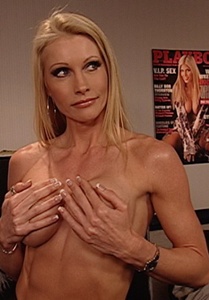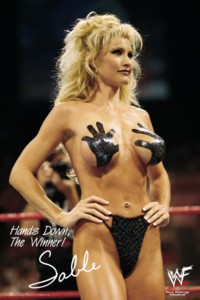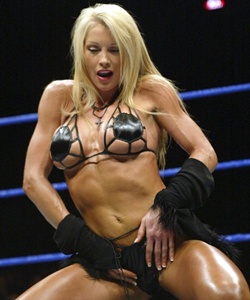 Stone Rage Battle Zone Matches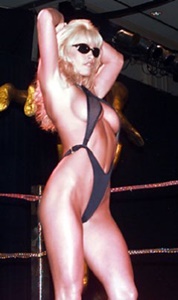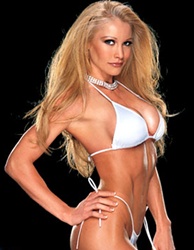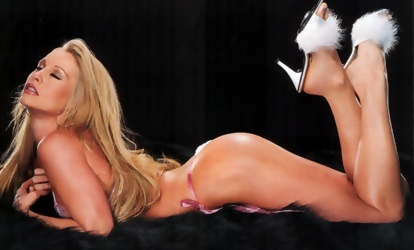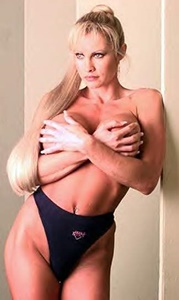 Rena Mero contact inf. Wapko.com offers quotes, filmography, fan mail.




BACK TO THE CELEBRITIES