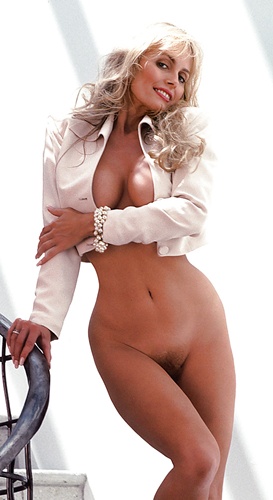 DIAN PARKINSON
Born: November 30, 1944 Height: 5'7" Measurements: 37" - 23" - 37"
Dianna Lynn Batts was born on November 30, 1944 in Jacksonville, North Carolina. She is reknown as a former model on The Price Is Right.
In 1965 she won the Miss District of Columbia USA title and competed as Diana Batts in the Miss USA 1965 pageant, where she placed fourth runner-up. She went on to represent the United States in the international Miss World contest, and was first runner up to Lesley Langley of the United Kingdom. Afterwards she was a Barker's Beauty model on the game show The Price Is Right from 1975 to 1993. Her tenure on the show (18 years) was among the longest of any of the models. Holly Hallstrom was also a model for 18 years (from 1977 to 1995). Janice Pennington, however, holds the record at 28 years (1972 to 2000).
Dian left the show in 1993, "Going on to bigger and better things", as Bob Barker announced during her final appearance. At the time, there were rumors (particularly in the tabloids) that Dian had left the show because of a falling out with model Janice Pennington. Although it was reported that they did not get along with each other (production staff seldom paired them together by the early 1990s), this was not the primary reason she left the show. The following year, she sued show host and executive producer Bob Barker for sexual harassment over sexual occurrences with him in the late 1980s, but dropped her suit in 1995. The two were involved in a 3 year affair.
She was the cover girl of Playboy in December, 1991 and May, 1993.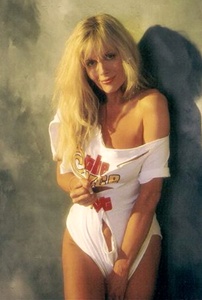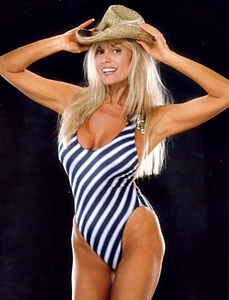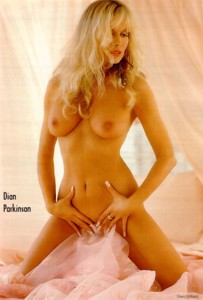 Stories with Dian Parkinson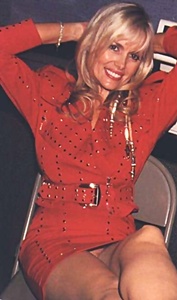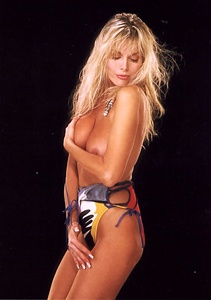 BACK TO THE CELEBRITIES