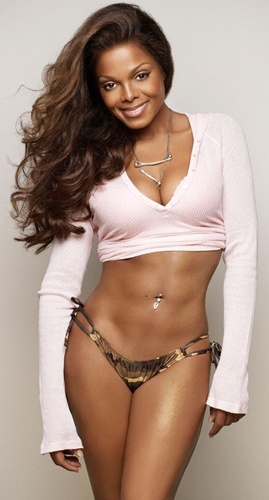 JANET JACKSON
Born: May 16, 1966 Height 5' 4"
It all started on May 16, 1966, in Gary, Indiana, with the birth of Janet Damita Jo Jackson. Janet Jackson is an American singer, songwriter, dancer, and actress. She was the last member of the showbiz dynasty the Jacksons, most famous for the Jackson Five. A prominent figure in popular culture, she is known for sonically innovative, socially conscious and sexually provocative records, and elaborate stage shows. Her natural charm on-camera won Janet a role on the drama
Good Times
, where she played foster child "Penny". From there was
Different Strokes
then
Fame
.
In 1986, Janet stunned the world with her brilliant album,
Control
, which would sell over 10 million units internationally. In 1989 she followed up with her
Rythm Nation
album that produced 4 #1 singles. Still hot as ever, the
Janet
album followed. Janet continued with her greatest hits collection,
Design of a Decade
and
Velvet Rope
albums. Janet returned to major films, staring opposite of Eddie Murphy in
The Nutty Professor 2
. Her album
All For You
burned up a few charts too. Janet also achieved the honor of being featured as an MTV Icon performance. Young superstars including
Christina Aguilera
and
Jessica Simpson
sung Janet's hits out of respect for the entertainment legend.
Janet Jackson's sexiness has never been questioned. She is a regular on all of the world's sexiest lists, not to mention a regular in the fantasies and dreams of quite a handful of men (and some women). Janet is not overtly sexual, she has more of a quiet sensuality that only makes her more attractive (though her six-pack doesn't hurt in getting men's juices flowing also).
During the halftime show of Super Bowl XXXVIII on February 1, 2004, Jackson performed with Justin Timberlake to an audience of more than one hundred million people. During this live performance, Jackson sang along with Timberlake on his song "Rock Your Body". When Justin sang the lyric "gonna have you naked by the end of this song," her top was torn open by Timberlake, exposing Jackson's right breast; the nipple was partially covered by a nipple shield. Timberlake called the incident a "wardrobe malfunction."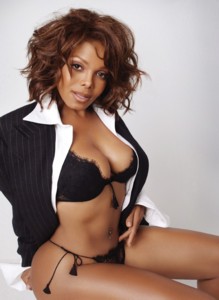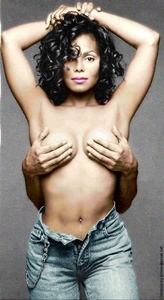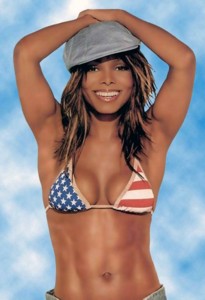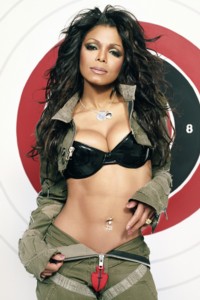 Stone Rage Battle Zone Matches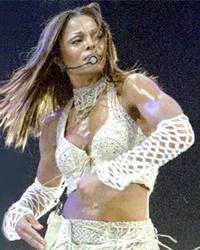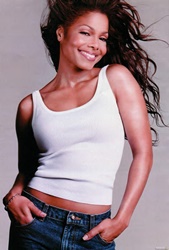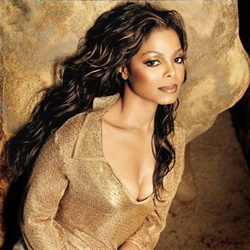 "I kinda see everyone as competition. I'm a very competitive person. But I think that's good. Competition is great. And as long as it's friendly and not a malicious thing, then I think it's cool." -Janet Jackson


BACK TO THE CELEBRITY PAGE