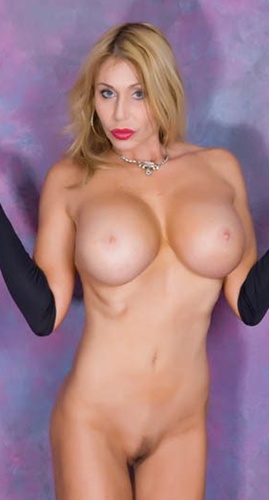 MISSY HYATT
Born: October 6, 1963 Height: 5'8"
Melissa Hiatt was born on October 6, 1963 in Tallahassee, Florida. She became a professional wrestling fan watching the Fabulous Freebirds as a teenager. She attended local shows and was what they call a "ring rat"; she would leave after the shows with wrestlers. First she was Tommy Rich's "ring rat". She had a relationship with Jake Roberts for over a year and Road Warrior Hawk. In 1984, she started dating "Hollywood" John Tatum.
Her pro wrestling career began with Fritz Von Erich's World Class Wrestling as Tatum's manager in 1985. She was named Missy Hyatt and played a whiney, spoiled brat character the fans hated. She feuded with Sunshine, when Sunshine ripped off her blue dress, revealing a black teddy. Their feud culminated in a mud match at the "Parade of Champions". Sunshine was the victor.
Hyatt and Tatum left for the Universal Wrestling Federation. She quickly got into a feud with another valet, Dark Journey. It was basically a replay of the Sunshine feud, right down to Journey tearing Hyatt's dress off, again leaving her in a teddy. At this time, Eddie Gilbert was the leader of "Hot Stuff International". It wasn't long before Hyatt left Tatum for Gilbert in 1987. She married Gilbert in 1988.
Missy had a 1 week run in the WWF as the host of "Missy's Manor". It is rumored that Vince McMahon had an affair with Missy, and when he got caught by his wife Linda, he was given an ultimatum: fire Missy or she would file for divorce.
She returned to Gilbert in the UWF. In 1987, NWA's Jim Crockett Promotions (Which became WCW) purchased the UWF. She and Gilbert started having problems and divorced in 1989. She dated Jason Hervey in 1991 until 1993, when she blames Hervey's friend Eric Bischoff for breaking them up.
Missy was fired by the WCW in 1994. Her expulsion came after an incident where at a live event, Missy excitedly jumped up and down on the Ring apron and inadvertently "popped" out of her top. Missy filed suit for sexual harassment when a photograph of the scene was allegedly taped to a wall at WCW's office.
Since leaving WCW, Missy has worked as a commentator in the American Wrestling Federation and as a valet for the Sandman and Shane Douglas in Extreme Championship Wrestling. She formed Wrestling Vixxxens, a porn site, with Tammy Lynn Sytch. She left Vixxxens in 2004 and opened her own site, Missy Hyatt and Friends (missyhyatt.net).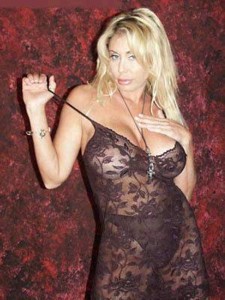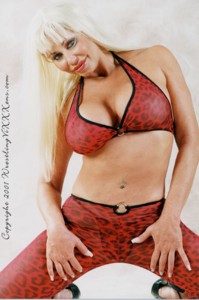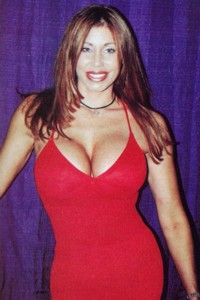 Stories with Missy Hyatt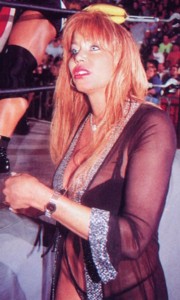 FOLLOW Valentina Blue TO PUBLIC DISGRACE!


BACK TO THE CELEBRITIES