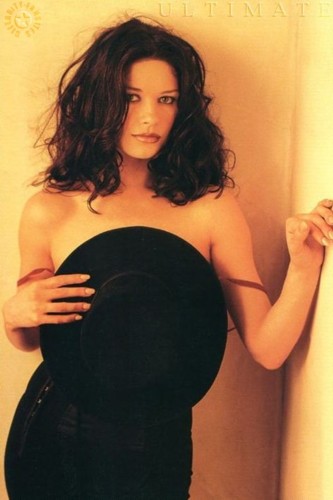 CATHERINE ZETA JONES
Born: September 25, 1969 Height: 5'8"
It's the classic story, in fact, the 42nd Street story: unknown actress from small town (in this case Mumbles, Wales) gets her big break when she goes on in understudied role one night. She's cast as the star (of 42nd Street) and goes on to fame and fortune.
Catherine Zeta Jones was an accomplished singer and dancer as a youngster, touring with a local amateur performing troupe. At age 11, she was playing the title role in local productions of Annie and, at 13, a lead role in Bugsy Malone. At 14 she was hired for a touring production of The Pajama Game, and then moved to London to pursue acting full-time. She moved up from second understudy to showstopping star in that West End production of 42nd Street when only 16 years old.
From London, the strikingly beautiful actor traveled to France, and made her feature film debut in
Les 1001 Nuits/Scheherazade
(1990). In 1991, at 22 years of age, she took on the role of the eldest daughter in the British television series, The Darling Buds of May. During Darling Bud's three-year run, she appeared in two American productions,
The Young Indiana Jones Chronicles
(TV - 1992), and
Christopher Columbus: The Discovery
(1992); and the British feature films
Out of the Blue
(1991) and
Splitting Hairs
(1993). Before leaving England "to escape the British tabloids," Jones took to the London stage for an English National Opera production of
Street Scenes
.
A huge star in the United Kingdom, Jones was almost unknown in Hollywood, but worked steadily through her first few years with
The Return of the Native
(TV - 1994),
The Cinder Path
(1994),
Catherine The Great
(TV mini-series - 1995),
Blue Juice
(1995),
The Phantom
(1996), and
Titanic
(TV docu-drama - 1996). It was on the strength of that Titanic performance that producer Steven Spielberg convinced the director of
Mask of Zorro
to cast Jones as Zorro's 'Elena'. That swashbuckling heroine role earned the actor a 1999 ShoWest award for Best Supporting Actress, and led to roles in
The Haunting
(1999) and
Entrapment
(1999). Jones was awarded the 1999 European People's Choice Film Award for Best Actress for the latter. Her popularity continued as she was named to People Magazine's 10 Best-Dressed List in September of 1999.
Jones and husband, actor Michael Douglas, have children. With a new production company ("Zeta"), motherhood, marriage, and star-status, Jones has a full plate in the immediate future. The actor, once described as "a smart piece of fluff," is now a solid Hollywood presence.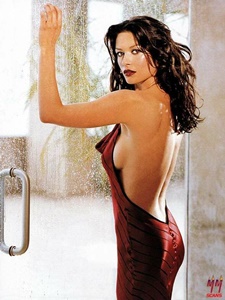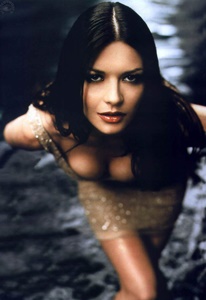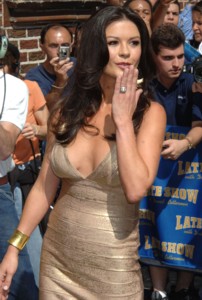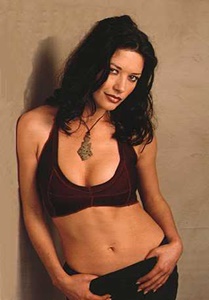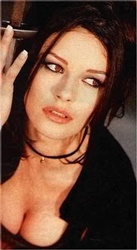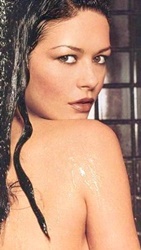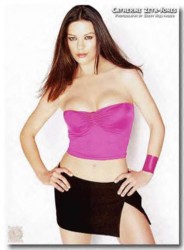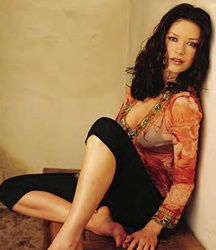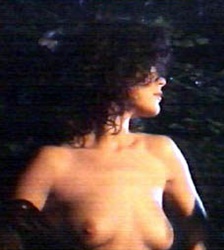 BACK TO THE CELEBRITIES