SONGBIRD CHAMPION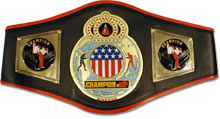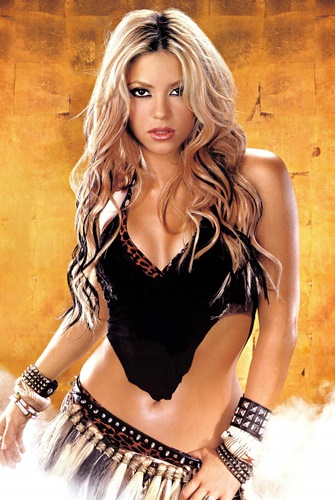 SHAKIRA
Born: February 2nd, 1977 Height: 5' 2" Measurements: 34-24-37
Beautiful Colombian singing sensation Shakira has been around for longer than most people realize. While the global audience discovering her today may think she's another Britney/Christina pop starlet, her dedicated fans will tell you that there is a hard rock edge to world music's latest talent.
By the time she had reached her teens, she had already signed with Colombia's Sony Music Corporation and made her first album - rightly title "Magia" (Magic). Shakira went on to dedicate herself full time to music after completing her education and followed up her debut with "Peligro" (Danger) and "Pies Descalzos" (Barefeet). These records made her a star in Latin America and allowed her to take her first faltering steps towards world domination by breaking into Europe (Spain) for the first time.
So how come Shakira has managed to conquer the worlds of Latin and Popular music, but retain an abiding love of rock music? As she says "I was born and raised in Colombia, but I listened to bands like Led Zeppelin, the Cure, the Police, the Beatles and Nirvana... I was so in love with that rock sound but at the same time because my father is of 100% Lebanese descent, I am devoted to Arabic tastes and sounds. Somehow Iím a fusion of all of those passions and my music is a fusion of elements that I can make coexist in the same place, in one song." Quite a combination!!
This time around, Shakira has gone for global, mainstream success. "Laundry Service" is her first English-language title and the first album to feature English-language tunes. Writing in English has been a fresh challenge and not everyone believed that she could do it and retain the sensual, compelling quality of her music. Shakira remembers, "The first song I wrote by myself for this record was "Objection".. I prayed and asked God to send me a good song today, and I remember I started writing the song a couple of hours after. I wrote the music and lyrics at the same time, and when that happens itís really magical to me."
Given her musical roots, it is not entirely suprising that Laundry Service features some classic rock music guitar riffs, the latin rhythms of her homeland and many other flavours of the musical world. There is a very strong dedication to old-fashioned rock riffs, to the soulful, bluesy singing styles of a Bonnie Raitt, even the mournful, wailing guitars of Aerosmith. But Shakira can't help being herself, and that means that "Whenever Wherever," will bounce along with some help from Andean pan flutes and Brazilian drums, and "Eyes Like Yours" bursts from your CD player with navel-baring, belly-dancing furor. And for those longing for Shakira in her original language, four new tracks in Spanish are included. "The world has become so small and music is so eclectic now, and our taste is so broad that that's almost predictable that all this crossover from one culture to another was going to happen," she said, then paused for a second, making sure everyone knew she had her priorities straight. "But I know that rock and roll is never going to die."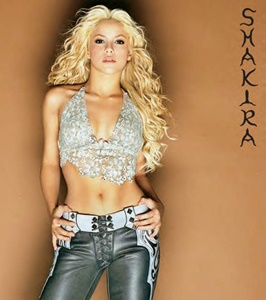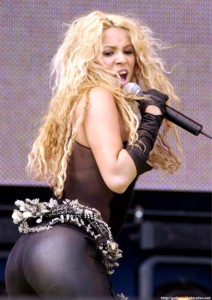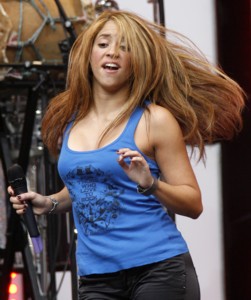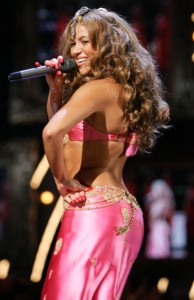 Battle Zone Matches with Shakira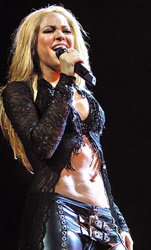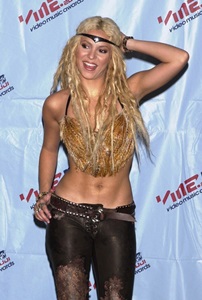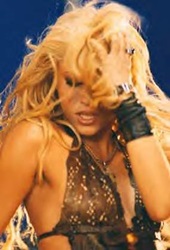 | SHAKIRA NUDE TOP 50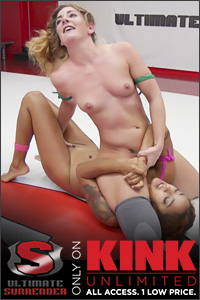 BACK TO THE CELEBRITIES