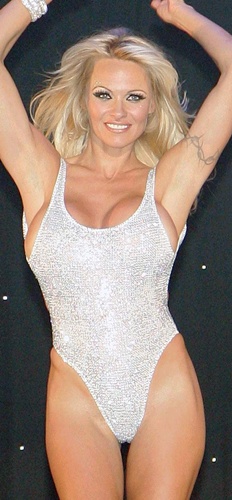 PAMELA ANDERSON
Born: July 1, 1967 Height: 5'7" Stats: 36"-22"-34"
Pamela Denise Anderson has become perhaps one of the most recognized faces (and bodies) in the world. Her role in the popular syndicated series
Baywatch
redefined how a body conscious society watched television. While Pamela's figure is enhanced by breast implants, her other dimensions are also eye popping. The guru of fashion Mr. Blackwell calls Pamela the Marilyn Monroe of our generation, though he also says 'not a talent'. Whatever the case, at least on television, her appearance usually equals success as
VIP
and
Baywatch
have proven, though these same fans don't appear to be willing to pay to watch her on the big screen.
Pamela was discovered while watching a CFL game in Vancouver, where the cameras panned on her and stopped on the Labatt's Beer T-shirt wearing babe. The crowd went wild (perhaps helped by the Labatt's itself!). Labatt's hired Anderson to appear in commercials. Soon, Anderson was on posters in every bar in Canada. After that success, a move to Hollywood and a role in
Baywatch
propelled her to instant superstar. She also had roles in
Married with Children
, Home Improvement, and several nude appearances in Playboy (the most covers of any woman in the history of the magazine).
As far as Pamela's sex life, its been torrid and well captured on video tape. In fact, the two biggest selling porno tapes in history are of her and Tommy Lee and Brett Michaels respectively. Other's lucky enough to get naked in the sack with Pammy include Dean Cain (Superman TV series), Sylvester Stallone, Scott Baio, and undoubtedly more. Her reputation has also caused one of her
Baywatch
co-stars Donna D'Errico to say of her in a metal-sludge.com interview "if she had as many d**** sticking out of her as she's had sticking in her, she'd look like a porcupine!" (damn! no doubt the messy breakup of Motley Crew is heavily related with this shocking rift, as D'Errico is married to Nikki Sixx). Before Pamela saw Tommy's 'unit', she was initially repulsed by him, but changed her attitude real quick. Even with Tommy's controllive behavior, sexual addiction and spousal abuse, Pamela had stood by her man, but has finally had enough. The marriage has already had three divorces, two reconciliations, and jail time by the once big time rocker. She apparently took revenge on the rocker by turning him in for a probation violation that she lured him into, a champagne New Years which she decided to report five months later, causing Tommy to serve five days in jail.
Since her divorce, she has become engaged to Marcus Schenkenberg and Kid Rock. She broke up with Schenkenberg in 2001, and broke up with Kid Rock in 2003. She has also allegedly has had affairs with celebrities including surfer Kelly Slater, Ben Affleck, Fred Durst, reality TV star Eric Nies, Stephen Dorff and former Formula One driver Eddie Irvine. Since 2003, Anderson hasn't dated anyone seriously.
Pamela had her own syndicated action drama
VIP
, which is much in the same mold as the A-Team. Full of violence, but nobody dies. Her acting career on the big screen appears short lived with the mega bomb
Barbed Wire
. She also stars in the Spike TV cartoon
Stripperella
. In 2005, Anderson starred in a new FOX sitcom
Stacked
as Skyler Dayton, a party girl who goes to work at a bookstore. Anderson is a vegetarian, an advocate for animal rights, and an active member of the animal protection organization People for the Ethical Treatment of Animals (PETA). Pamela is still a huge hit on the web though, being only eclipsed by
Britney Spears
in popularity, for human searches.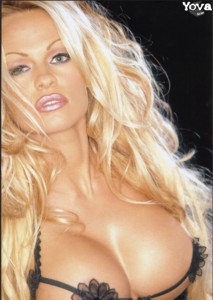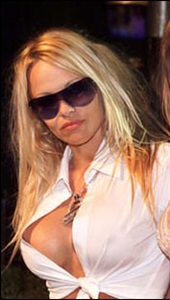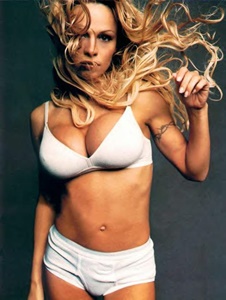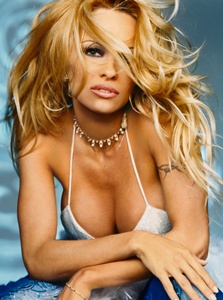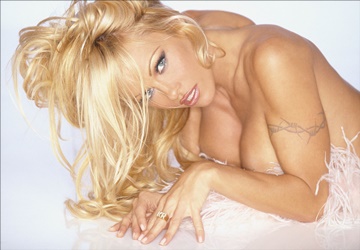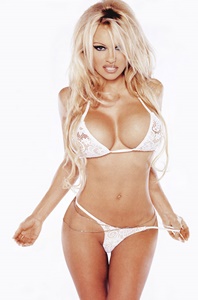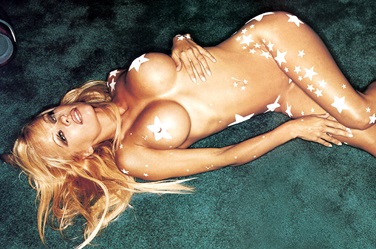 "I don't know why people consider me stupid, I'm actually really smart." -Pamela Anderson



DOWNLOAD - FREE GODDESS ARMIE - SITH GALLERY






FOLLOW Skin Diamond & Krissy Lynn TO HOGTIED.COM!
BACK TO THE CELEBRITIES