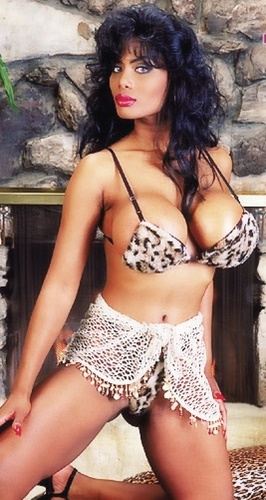 BAROCCA
Born: August 24, 1972 Height: 5'10"
Barocca is a tall busty model that has beauty and a great sense of humor. Her breasts are awesome. Barocca boasts some incredible 66FF-21-36 curves on her 5'10" figure, much of that up-top heft the result of copious amounts of silicone. Barocca was born and raised in Bethesda, Maryland.
At 24, Barocca (pronounced Baw-raw-kaw) decided that the office life wasn't for her and embarked on her career in the "nudie business." She worked as a lab technician at a genetic engineering company, but didn't like seeing what they did to the animals. She then went to work in investment banking, but says "my tight spandex pants didn't go over well at the office with all the suits." So, at a friend's suggestion, she gave dancing a try... and loved it! When she's not dancing, she likes to play keyboards and do scary voice-overs. "Normally I'm very soft spoken, but when I was young I used to scare my brother with impersonations. Now, you'll be hearing my voice in monster movies - I guarantee it!"
Barocca's best adult work has been for the 'Brown Sugah Babes" line. In the second edition, she hooked up with Caressa Savage in a poolside plunge that made great use of various food items and a cigar. In the fourth flick in the series, Barocca shared her ample charms with some lucky stud in a lengthy, riveting opener. Barocca continues to shoot the occasional porno flick whenever she gets a break from her dancing.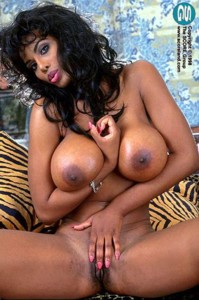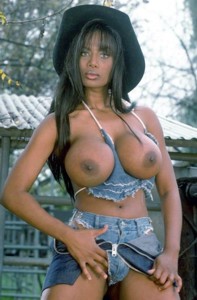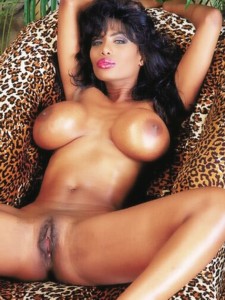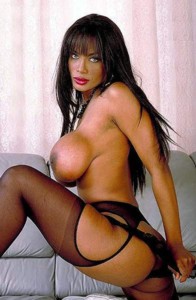 Stories with Barocca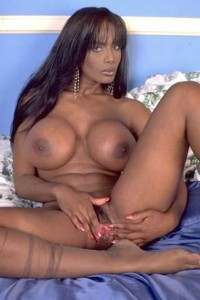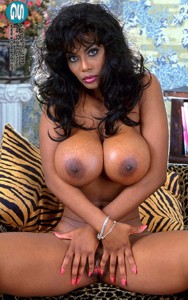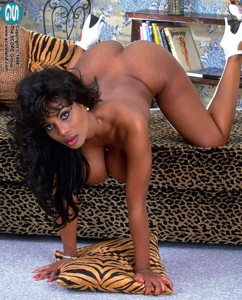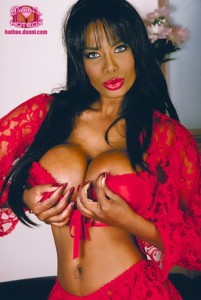 HALL OF FAME - Barocca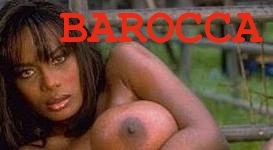 BACK TO THE CELEBRITIES